Meet the New Executive Director of SFHS
The SFHS is pleased to introduce our new Executive Director, Lana Costantini.  Lana brings 28 years of experience in educational publishing, curriculum design, and program development in both non-profit and for-profit sectors. She has been a successful small business owner in San Francisco, director of product development for an educational publishing company, and a founding member of two Bay Area non-profits, both of which are still going strong.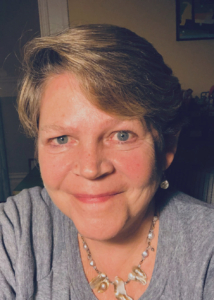 Lana currently serves on the board of directors for Seven Tepees Youth Program and for the San Francisco Maritime National Park Association, where she leads the education committee in its efforts to increase school involvement in the history and science programs offered on the Pampanito and at the Hyde Street Pier.
A third-generation San Francisco native, Lana has worked with the San Francisco Historical Society for nearly 20 years, first as a volunteer, and for the past 12 years, as editor of The Argonaut. Through her association with the SFHS, Lana has come to know many of the people who have contributed to the organization's growth, and understands the vital role that Board members, staff, volunteers, funders, and community partners play in helping a non-profit thrive.
Lana joins the SFHS at an exciting and critical time. As we contemplate the next steps in our organization's growth, these are just some of the goals that emerge:  increase our visibility and impact; find a permanent home for exhibits and events; develop innovative programs that will delight existing members and engage new ones; and inspire the next generation of San Franciscans to explore the history of their community through expanded education initiatives.
Please join us in welcoming Lana in her role as Executive Director. We are confident that her leadership will help us move us forward in all of these directions. If you would like to contact Lana, send her an email at lana@sfhistory.org.