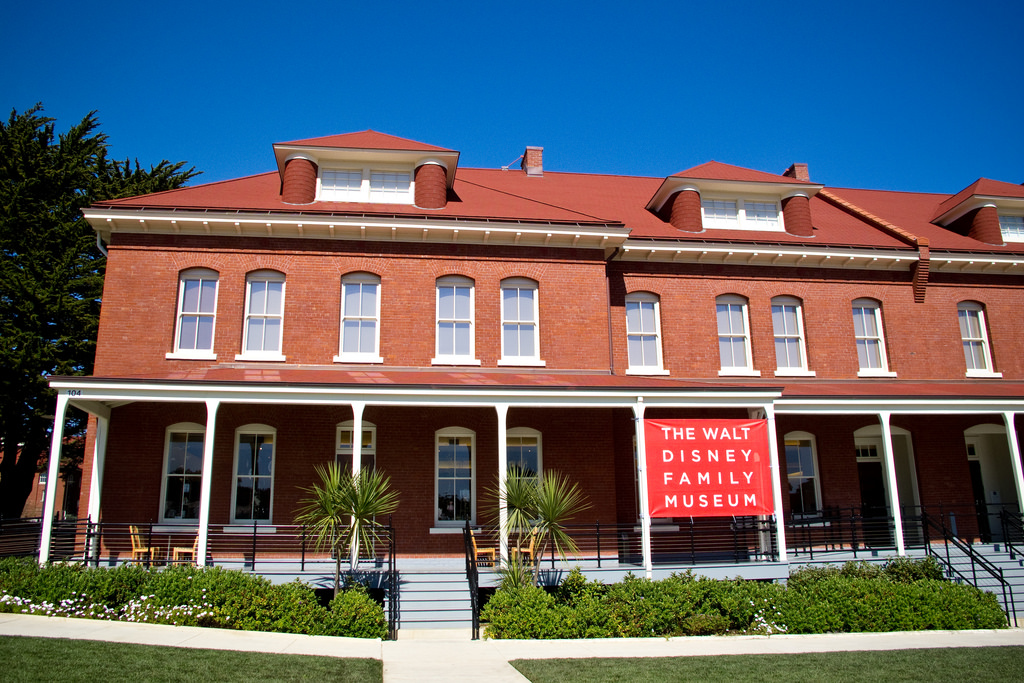 SFHS MEMBERS ONLY TOUR
Exploring The Walt Disney Family Museum
February 22, 2018 @ 5:00 pm

-

6:00 pm
Guide: Danielle Thibodeau
We are pleased to present this tour for SFHS members and their guests.
Special discount: $10 per person. Space is limited.
Danielle Thibodeau will give you a unique look at the life and times of Walt Disney on a 60-minute guided tour of the Walt
Disney Family Museum in the Presidio of San Francisco. Through engaging and interactive galleries, learn about Walt's many
challenges and successes that made Disney the recognizable global icon it is today. View rare pieces in the collection, which include the earliest known drawing of Mickey Mouse (1928), Walt's record-breaking collection of 26 Academy Awards (1932–1966), and the Multiplane Camera (1937). Ultimately, discover how the legacy of this remarkable figure still inspires creativity and imagination in the rest of the world.
The number of participants is limited, so you must RSVP. Call (415) 537-1105, ext. 0 or email rsvp@sfhistory.org at least 48 hours before the tour, and we will give you the meeting place.