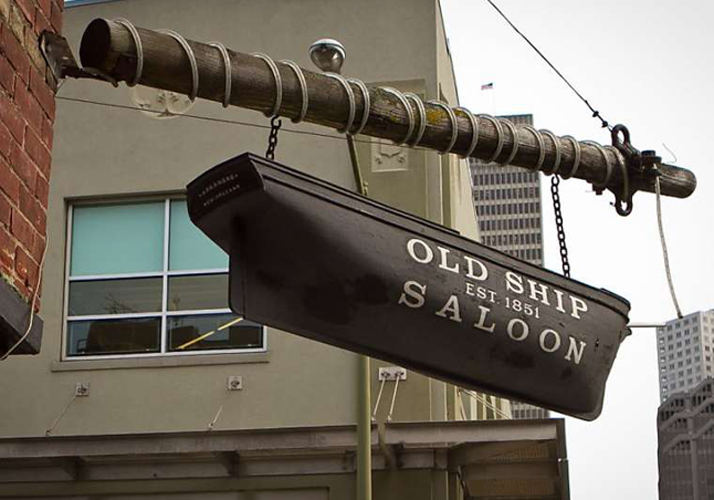 BARBARY COAST TRAIL WALK Portsmouth Square, Jackson Square, and the Barbary Coast
October 28, 2017 @ 10:00 am

-

12:00 pm
Part II "Gold Rushers, Shanghaiers, and Jazz Dancers"
From the birthplace of the Gold Rush and the village of Yerba Buena, walk Commercial Street to the original shoreline, the Pony Express headquarters site, the grave of the Gold Rush–era ship, and the Jackson Square historic district where Gold Rush and Barbary Coast–era buildings remain. Finally, visit the notorious Barbary Coast, home to shanghaiers, vigilantes, and "Terrific" Street.
The four-part Barbary Coast Trail Walks are led by SFMHS volunteers. These tours are free for SFMHS members and $15 for non-members. Reservations and pre-payment are required. Call (415) 537-1105, ext. 0, or email rsvp@sfhistory.org at least 48 hours before the tour, and we will give you the meeting place. You need not take the tours in order.