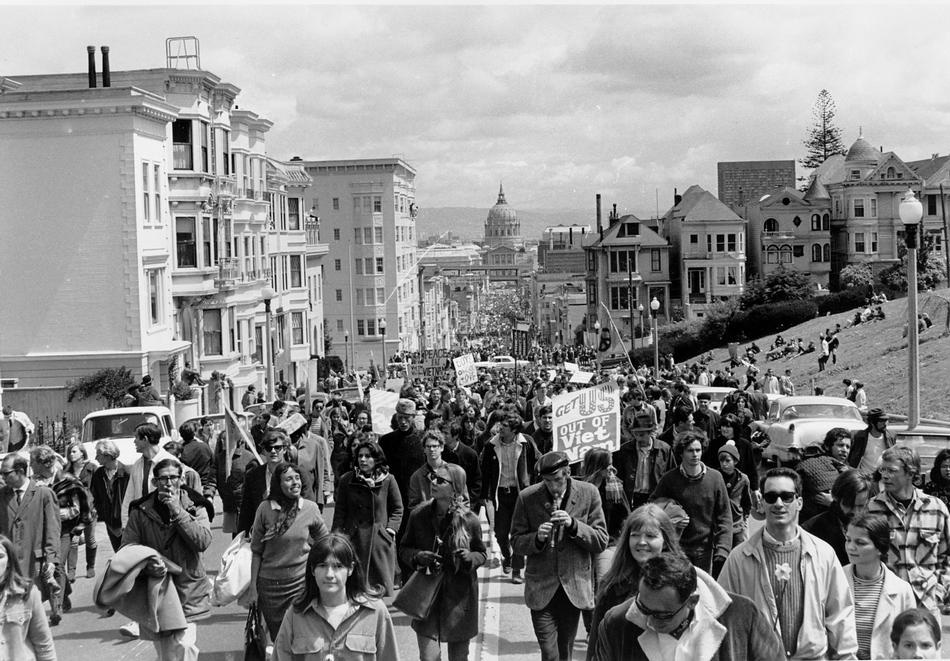 PROGRAM
1968 In San Francisco: It Was 50 Years Ago Today
Tuesday, November 13, 2018 @ 7:30 pm

-

9:00 pm
MONTHLY PROGRAM
Many events—good, bad, and "unrated"—occurred during the unusual year 1968. It was a time of great unrest and of new ways of seeing things. Lorri Ungaretti will point out some of the many ways this year was unique in San Francisco, the United States, and the world. She will talk about the Vietnam War (and responses against it), politics, assassinations, sports, music, and more. This is not a critical interpretation of 1968, but merely a chronicle of the many events of that year.
Lorri Ungaretti is the administrative director of SFHS and editor of Panorama. She has published five books on San Francisco history.
THERE IS NO MONTHLY PROGRAM IN DECEMBER.
SFHS monthly programs are free to members. Non-member fee is $10, which may be applied to membership dues within 30 days; $5 for non-member seniors, students, K–12 teachers, and people with disabilities. Programs are normally scheduled on the second Tuesday of each month, except August and December. Programs are subject to change, so please check for updates at sfhistory.org.
Roosevelt Middle School features on-site parking (enter on Palm Avenue) and public transportation nearby.