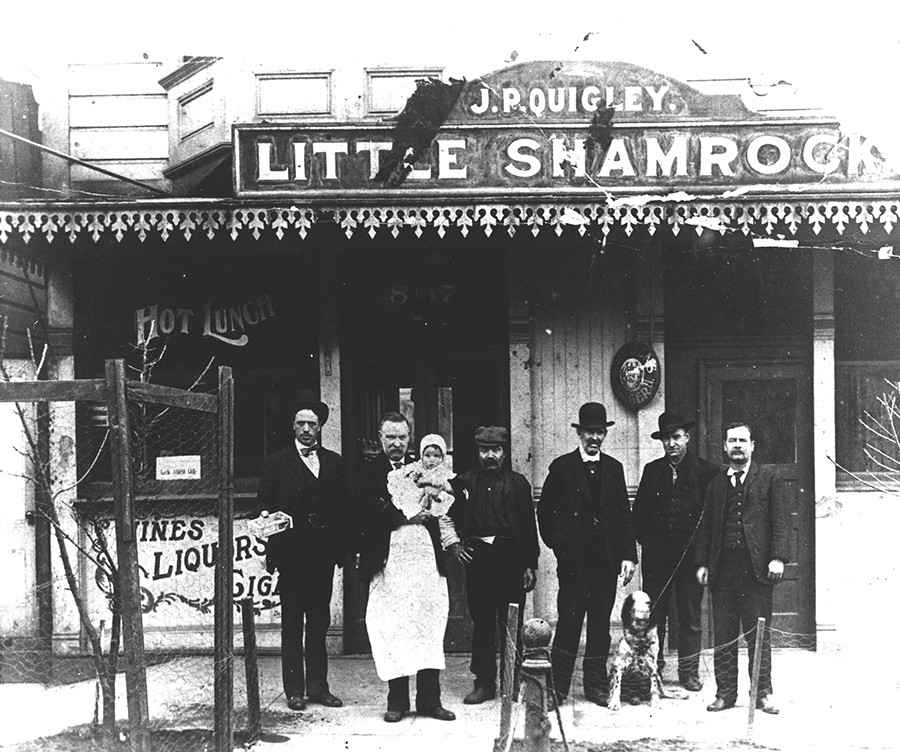 PROGRAM
The Little Shamrock
Tuesday, January 8 @ 11:30 am

-

1:00 pm
MONTHLY PROGRAM
THE LITTLE SHAMROCK: San Francisco's Oldest Continuously Operating Bar
Angus MacFarlane

For decades an anonymous saloon has celebrated itself as the oldest, continuously operating bar in San Francisco. Years of meticulous, painstaking research, however, have determined that the Little Shamrock, a cozy, unpretentious Sunset bar is the true champion. Its story is also the story of an amazing woman and her families. Help celebrate the Wee Shammy's 125th anniversary of continuous service to our community.
SFHS monthly programs are free to members. Non-member fee is $10, which may be applied to membership dues within 30 days; $5 for non-member seniors, students, K–12 teachers, and people with disabilities. Programs are normally scheduled on the second Tuesday of each month, except August and December. Programs are subject to change, so please check for updates at sfhistory.org.
Roosevelt Middle School features on-site parking (enter on Palm Avenue) and public transportation nearby.