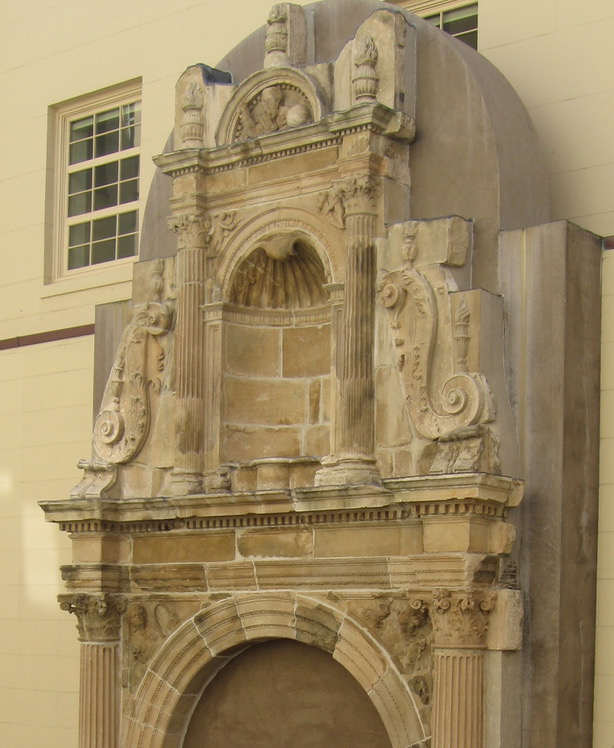 PROGRAM
The Odyssey of the Hearst Monastery Stones
Tuesday, April 10, 2018 @ 12:30 pm

-

2:00 pm
MONTHLY PROGRAM
John Freeman

In 1931 William Randolph Hearst purchased stones from the 12th Century Spanish monastery of Santa Maria de Ovila with a grand plan to rebuild the monastery in California. John Freeman will present the intriguing adventure of the stones, which were later given to San Francisco and stored in Golden Gate Park. This is the story of amazing repurposing of those stones, which can be seen in Golden Gate Park, on the campus of the University of San Francisco, and in a scaled-down version of the monastery in Thama County.
Native San Franciscan John Freeman is the chairman of the SFHS program committee. A retired high-school teacher, he now teaches at the Fromm Institute and presents programs for other historical venues. He loves to share his passion for local history in print, podcast, and presentations.
SFHS monthly programs are free to members. Non-member fee is $10, which may be applied to membership dues within 30 days; $5 for non-member seniors, students, K–12 teachers, and people with disabilities. Programs are normally scheduled on the second Tuesday of each month, except August and December. Programs are subject to change, so please check for updates at sfhistory.org.
Roosevelt Middle School features on-site parking (enter on Palm Avenue) and public transportation nearby.